STAFF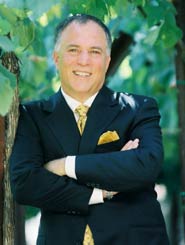 Eric Zell, Principal
Eric is a specialist in public policy, governmental affairs and political strategy. He has over thirty years of experience achieving successful implementation of difficult and high profile state and local public policy issues including the passage of state environmental, education and energy legislation; the establishment of Contra Costa County's Transportation Sales Tax and Growth Management Program; gaining approvals for state-of-the-art energy facilities; and the passage of Contra Costa County's landmark Industrial Safety Ordinance. He has implemented public affairs and political campaigns on a variety of issues and for numerous candidates on the state and local levels as well as local ballot measures.
In 1991, Eric formed Zell & Associates, a highly respected government relations and public affairs consulting firm. Prior to forming his own company, Eric held the position of Vice President, Governmental Relations and Public Affairs, for William R. Gray and Company, a transportation consulting firm, for a period of four years. From 1980 through 1987, he served as local Chief-of-Staff to State Assemblyman Bob Campbell.
In addition, Eric is active in the local community, serving on the Board of Directors of the Contra Costa College Foundation and the East Bay Leadership Council. In 2010, he served as Finance Co-Chair of the East Bay Regional Park District's successful Measure WW bond measure campaign. From 2007-2016 he served as an elected member of the West Contra Costa Healthcare District Board of Directors.
He received his B.A. degree in political science from UCLA. He and his wife, Wendy, live in Point Richmond.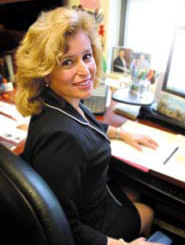 Cristina Peña-Coley, Executive Administrative Assistant and Office Manager
Cristina Peña-Coley oversees the day-to-day operations of the Zell & Associates business office, managing its administrative and clerical functions. She is often the first person one meets when arriving at the office, and her courteous and friendly manner makes everyone feel welcome.
Cristina is also Eric Zell's administrative assistant and coordinates his daily schedule and calendar. She often handles all of the arrangements for group meetings and coordinates a wide variety of events as well.
Prior to joining Zell & Associates, Cristina worked for nine years in the Administrative Department of law firm Norris & Norris. She also has four years' experience as a computer operator for Fair, Isaac and Company of San Rafael.
Cristina's ability to multi-task and problem solve, as well as her excellent organizational and "people skills," has made her an invaluable member of the Zell & Associates staff for over 25 years.